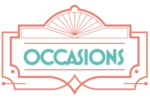 FOR LIFE'S MOST IMPORTANT MOMENTS; PAIR THEM WITH FLOWERS
FROM JOYFUL CELEBRATIONS TO HEARTFELT PARTINGS, BUSINESS OCCASIONS, RESIDENTIAL DECOR AND A MYRIAD OF SPECIAL EVENTS.
Let our Dutch Master florists combine their artistic talents and expertise to create the perfect floral designs for any occasion. Time spent with a client is priceless. It's our opportunity to combine your wishes, the finest ingredients, tools, and wisdom to write the perfect "recipe" for your design. Spending time with Dianthus Miami will spark your enthusiasm and elevate your event.
Contact Us
Wedding flowers signify abundance, foretell happiness, good fortune and even children. Dianthus Miami offers luxury floral design and decor for all your bridal needs. We cater to each bride's vision and provide personalized services from bouquets, ceremony arrangements, reception décor, cake flowers and more.
Whether you are looking to decorate a large office, a suite or a small studio, Dianthus understands business needs and will design custom arrangements to suit your space and style. We also provide beautiful pieces that will impress your clients and vendors alike when you're looking to make a special and unique gift.
Flowers are the elements of gracious living on land and sea, Dianthus Miami offers personal design services for clients looking to have floral designs in their homes. From one-time occasions to periodic needs such as weekly, bi-weekly or monthly deliveries, consult with our Master florists and give a special touch to your residence.
For over 22 years Dianthus has been successfully servicing 5-Star hotels on land and sea. Our craftsmanship is opulent and our quality and service will exceed your expectations. We understand how to manage large spaces, interior décor styles, brand personality and special themes. We deliver on-time and impeccably. Hospitality is our specialty!
Whether your company or your yacht are attending the Palm Beach Boat Show, the Monaco Yacht Show, the Fort Lauderdale International Boat Show (FLIBS) or the Antigua Charter Show, we cover all your floral and fauna needs. From design, loading in and out, maintaining quality and freshness during the show—Dianthus Miami is at "your" service.
Dianthus Miami is here to help during a difficult time by caring for your loved ones' floral needs. Memorial flowers offer a lovely tribute, celebrate and honor the life of the departed while expressing respect and condolences. From wreathes to crosses, baskets, casket sprays and more, our talented and compassionate Master florists will work with you to ensure timely delivery to the funeral home, service or location of your choice.
HAVE AN EVENT IN MIND?
For Dianthus it doesn't matter who we design for, what matters is that they are happy and filled with joy over our floral designs. Yes, Joy is important to us. We are a family-owned company and we will treat your family like our own. Birthdays, Weddings, Anniversarys, Christenings, Yacht Charters and Grand World Voyages have been a part of the Dianthus success. No event is too large or too small for Dianthus Miami. We've designed for Oprah and her cruises on Holland America. We've created for the Royal Dutch Family and now it's time for us to design for you.
DIANTHUS
FLOWERS ALWAYS MAKE PEOPLE BETTER, HAPPIER AND MORE HELPFUL; THEY ARE SUNSHINE, FOOD AND MEDICINE TO THE SOUL.
— Luther Burbank, Botanist —