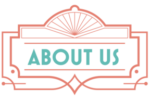 WHO WE ARE
A DIFFERENT APPROACH TO YACHT FLOWERS AND LUXURY FLORAL ARRANGEMENTS.
Dianthus International was founded in Amsterdam, Holland over 22 years ago. We are a family-owned business with clients worldwide. Thanks to our growth and international reach Dianthus Miami recently opened to better serve our North American and Caribbean based clientele. We are conveniently located between Port Everglades and the Port of Miami, so we can successfully service our Luxury Cruise Liners and Super Yachts Dianthus Miami has two other branches which include our online store Flower and Sympathy and our original designer vase company Royal Dutch Ceramics. Whatever your floral needs may be, Dianthus Miami is at your service.
Our team is led by Jan Kornman and Truus Kornman—Owners and Master Florists of Dianthus International and Dianthus Miami; Walter Vermeulen—Creative Director, US Operations Manager and Master Florist; and Amy Kreft—Sales, Marketing and Social Media Development.
Contact Us
CREATIVE DIRECTION
WALTER VERMEULEN
Walter Vermeulen is the Creative Director of Dianthus Miami, and is also a Master Florist, the highest distinction attainable in the world of floral artistry. His pride in the Dutch heritage of Dianthus is present when he speaks about the distinctions in the European style of floral arrangement: "I think the European style is more modern, more upfront… we are ahead [in] designing."
He also points out that other companies will oftentimes rehash the same arrangements for different settings, and this is not their approach. "You cannot just… that's how a lot of florists work, they just have an arrangement and they place it everywhere!" he exclaims. "You have to see the color theme of the ship, you have to see the materials they use, and then you go from there."
DIANTHUS
WHAT'S IN A NAME? THAT WHICH WE CALL A ROSE BY ANY
OTHER NAME WOULD SMELL AS SWEET.
— William Shakespeare —